Yasuo Morimoto , PhD
President, 30th Japan-China-Korea Conference on Occupational Health
(Professor of Occupational Pneumology, Institute of Industrial Ecological Sciences,
University of Occupational and Environmental Health, Japan)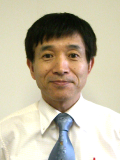 It is our pleasure to welcome participants in 30th Japan-China-Korea Conference on Occupational Health. This conference has been annually organized with the objective of making a contribution to the advancement of occupational health through academic and practical knowledge exchanges in the field as well as fostering the friendship among three countries.
 In Japan, Korea, and China, there are many differences in occupational health systems and activities due to the different industrial structures and differences in each country. However, there are many common issues such as the mental stress of workers, the working environment of exposed harmful substances, working conditions, and employment environment. Therefore, there are many common points such as how to understand issues in the field of occupational health, how to evaluate them, and countermeasures. Researchers, occupational health professionals and industrial hygienists working on issues in the field of occupational health in the three countries of East Asia, which are closely related both historically and geographically, will discuss together, and it is very important to improve the level of occupational health activities and research in each participant.
 Based on the above idea, the conference of occupational health in Japan, China and Korea has been held in three countries, and has been already held 30 times in 2022. It was scheduled to be held in Japan in 2021, but the novel coronavirus infection has spread and the conference has been postponed. The contents of the conference will include keynote speeches, symposiums, workshops, and general presentations (oral presentations, posters) from the three countries. We hope that it will be a very meaningful conference for the participants.
 In Kitakyushu city, you can enjoy the seafood from the Genkai Nada, which is one of famous fishing grounds, the illuminations of the Mojiko Retro District, the drinking alcohol while standing in the shop, Hiraodai, one of the three major karst topographies in Japan, and former Moji Mitsui Club where Dr. Einstein stayed, and Kitakyushu Manga Museum, where you can return to your childhood. These are full of fun for sightseeing and food. We hope that you will enjoy not only the academic society but also Kitakyushu City.